Kennedys Describe Obama as an Heir to the JFK Legacy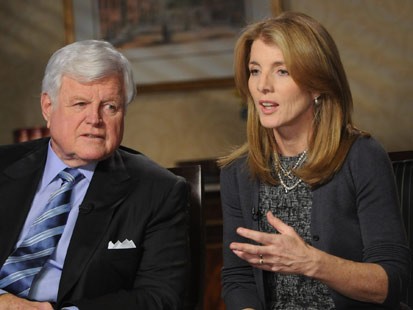 Heading into a 22-state, delegate-rich Super Tuesday showdown Feb. 5, Sen. Barack Obama got a boost from an iconic American family, earning the highly sought Kennedy anointment Monday afternoon at an American University rally.
In an interview with ABC News' Charles Gibson, Sen. Ted Kennedy, D-Mass., and his niece Caroline Kennedy placed a Camelot crown on the Illinois senator, describing him as an heir to the legacy of the late John F. Kennedy.
Kennedy said he was "always going to support the candidate that was going to inspire me and I thought would inspire the Democratic Party."